NICKI MINAJ: Another Euro Show Scrapped
TeeRoy's 2 Cents: 
Obviously nobody can control "acts of God," but it's a bad look for three shows on a major overseas tour to get cancelled.
How convenient that it never seems to be the performer's fault when these shows are cancelled last minute. 
Whatever happened to the show must go on?
It's pretty hard to perform when you don't have your gear. What was she supposed to do, an acoustic cafe set like she's an open mic'er?
People have been fired for doing way less. You're telling me that there isn't someone on Nicki's team who could have made sure everything was set for these shows?
After the first cancellation for power issues, if I were the tour manager, I'd be harassing the rest of the venues to make absolutely sure things were squared away. 
Well, at least Nicki and Juice WRLD got a free vacation out of this whole thing. 
What's going on with Nicki behind the scenes? This whole tour already got rescheduled once.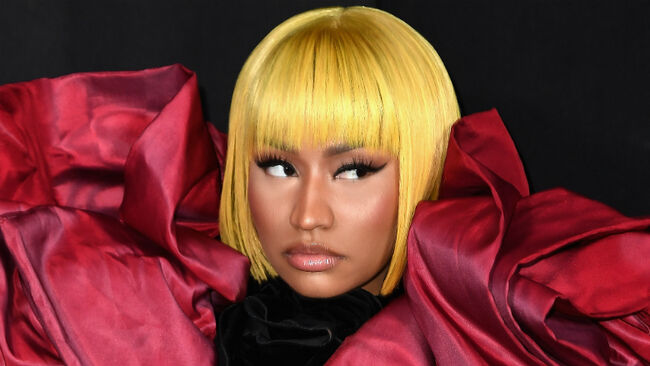 Technical difficulties continue to plague Nicki Minaj's European tour.
First it started with a show slated for Bordeaux, France this month, which was cancelled for unspecified technical issues. Those same issues -- which were apparently related to the venue's power supply -- also caused a cancellation of a show in Slovakia a few weeks back.
Once Barbie made it to Dublin, Ireland, she had the power problem taken care of, but forces of nature stopped the show. The big rigs hauling her gear were unable to make it to the venue on time, on account of "gale-force winds whipping across the Irish Sea." (The Independent)

T-Roy
Want to know more about T-Roy? Get their official bio, social pages & articles on iHeartRadio!