TeeRoy's 2 Cents:
In the days of too much information from everyone on every platform, it's refreshing to see an artist who doesn't need to be in your face 24-7.
Good to hear from Cole, but what was up with that photo shoot?
This just goes to show just because you don't hear from an artist on social media all the time doesn't mean they aren't seeing the conversation.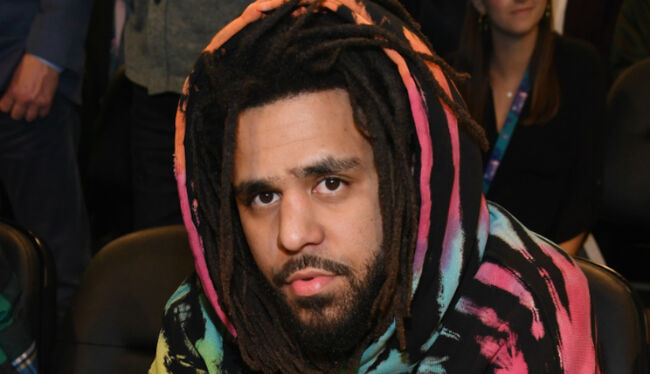 It's not every day that the reclusive J. Cole does an interview. Which makes it even more special when the North Carolina rapper sits down to talk to an outlet like GQat length.
Here are some of the highlights:
On the popular "J. Cole went platinum with no features" meme: He says at first he was "loving it," but by the "second or third time" he felt it was embarrassing and started considering putting a feature on the album just to make the talk stop.
The Dreamville "rap camp" earlier this year yielded 127 songs recorded over the course of 10 days. He compares the marathon sessions with a diverse array of artists as being "like Disneyland or some [thing]." 
There was an anecdote about playing in the NBA celebrity game at All-Star Weekend 2012. "It's funny. I hadKevin Hartclose to me, and I noticed he was like purposely trying to get in the camera. He wasn't as big as he is now. He had this energy that like, 'You're gonna see me.' Me on the other hand, nah... It feels like an invasion of privacy."

T-Roy
Want to know more about T-Roy? Get their official bio, social pages & articles on iHeartRadio!